Interested in showing off your Pharmacology and Toxicology spirit?
Designed by a former fellow PharmTox student Kogulan Sivaneshan, here are some PTSA shirts and hoodies!
Sizes are available in: Small (S), Medium (M), Large (L), and Extra Large (XL). Colours are available as viewed in photo.
New! (2019/2020)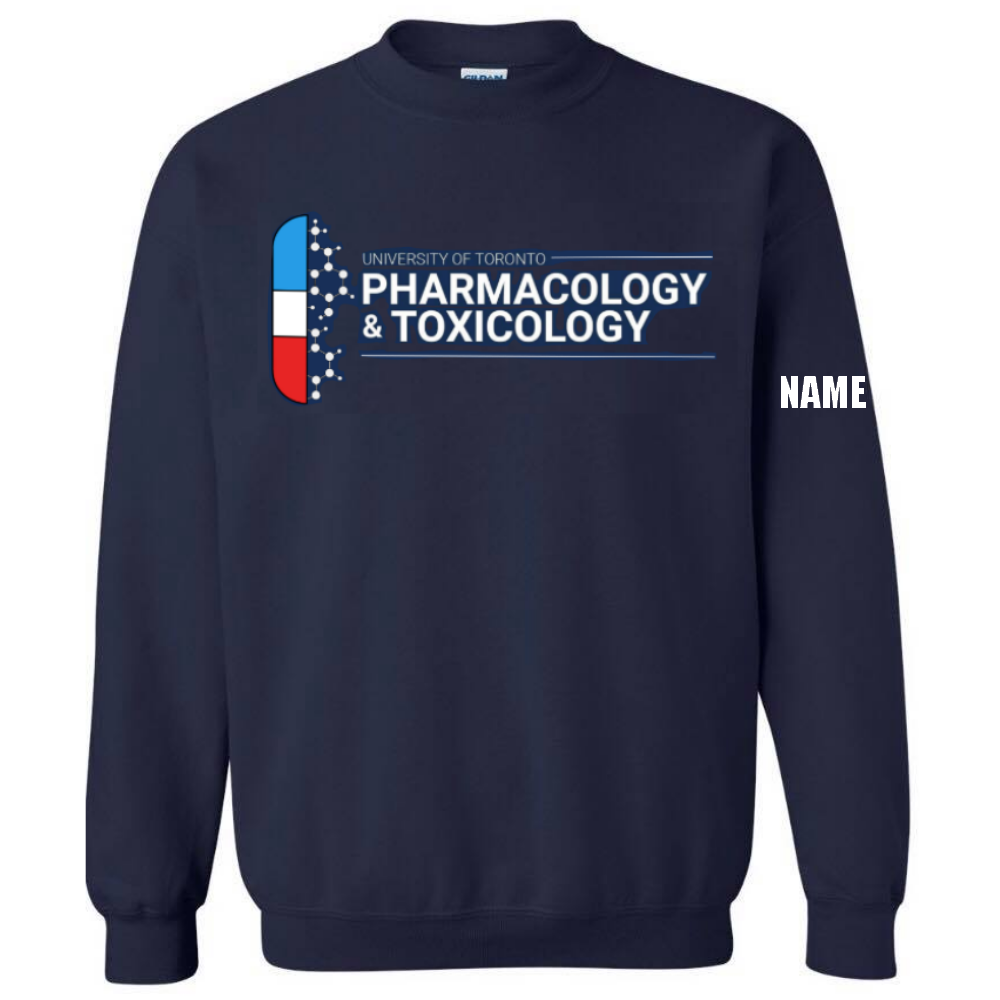 PRICES
Pill Shirt: $10
Pill Sweater: $25
PharmTox blue crew neck w/o sleeve embroidery: $30
PharmTox blue crew neck + sleeve embroidery: $35
To order an official PTSA hoodie or shirt, check out this order form: https://forms.gle/hS5A2CC2BE9qcqWJ7
Or shoot us a message at our Facebook page or email: information.ptsa@gmail.com for more information.
Thank you for supporting your fellow PharmTox student community and showing off your PharmTox pride!